Local Industry
---
Business & Economy
The Yuma area is fortunate to have a thriving economic development organization, Greater Yuma Economic Development Corporation. Our friends at GYEDC work hand in hand with us and many other organizations for the betterment of our community. For detailed economic information for Yuma County visit GYEDC's website here.
The three largest industries in the Yuma economy are agriculture, military and tourism. 
---
Agriculture
Welcome to the Winter Lettuce Capital of the World! Yes, we hold another unique title.  In addition to being the Sunniest City in the World, Yuma County is the Lettuce Capital; and you're kidding yourself if you think the two are unrelated.  
Undisputedly, agriculture is the number one industry for Yuma County.  According to a 2013 University of Arizona study, agriculture produces an estimated $2.5 billion a year into the Yuma economy.  This is due to our rich soil (sediments deposited by the Colorado River over millions of years), progressive farmers (who explore and utilize the latest theories and technology in their fields), sufficient labor (highly skilled and motivated work force) and senior rights to irrigation water.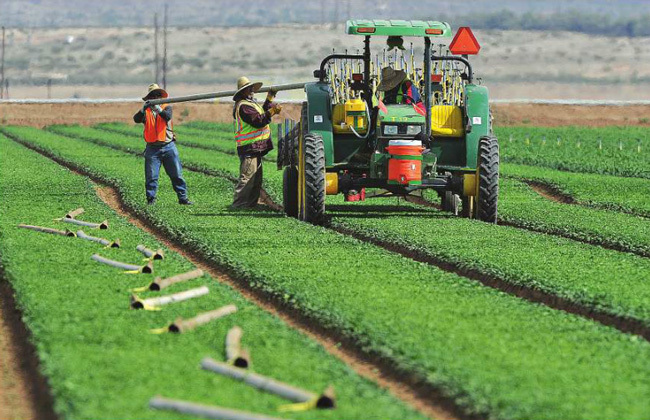 Workers installing sprinklers for irrigation on a local farm field
Yuma County is responsible for 90% of all leafy vegetables grown in the United States, November through March. So, while New Yorkers are bundling up to go get dinner, Yuma farmers are in the sun producing, harvesting and processing the lettuce that goes in their salads, on their burgers and in their tacos.  During peak production months, each of those plants processes more than 2 million pounds of lettuce per day.
There are several cooling plants in the Yuma area, where powerful refrigeration units quickly cool truck-sized loads of vegetables that are then loaded into caravans of semi-trucks. Crops harvested here in the morning can be in Phoenix by afternoon and on the East Coast in three to four days.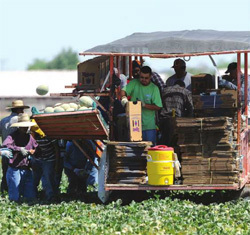 While lettuce is the largest winter crop, it is by no means the only one.  There are over 175 different crops grown in the Yuma area year round! The list includes alfalfa, Bermuda grass seed, cotton, dates, lemons, melons and wheat.  Desert Durum accounts for 95% of wheat grown in Yuma County, and about two-thirds of that is exported to Italy for use in making premium pastas.  
Another unique fact about Yuma County crops is that some growers also cultivate kosher wheat to be used by Orthodox Jews to bake matzo.  Kosher rules dictate that the wheat is to not receive moisture immediately prior to harvesting, so Yuma's desert conditions and tightly-controlled irrigation make it a perfect location to grow this crop.
Yuma County ranks No. 1 in Arizona for lemons, tangelos and tangerines as well as watermelons and cantaloupes.  Meanwhile, a local feedlot has some 120,000 head of beef cattle. A local dairy not only milks cows but processes its milk for markets across the state.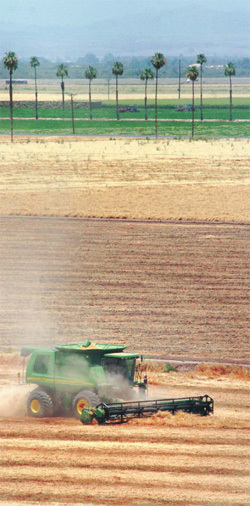 On top of all the fields growing amazing produce, Medjool dates are another hot commodity of the area.  Dates are a magical fruit (no, not like beans), that are recorded in history thousands of years ago.  They have been a popular food all this time because of their amazing health benefits.  One small date is packed full of protein and essential nutrients. The list is amazingly long and we have plenty of info to cover on this site!
Dates have been a staple food in the Middle East for thousands of years.  Their importance in history is apparent as they are mentioned over 50 times in the Bible and 20 times in the Qur'an.  Of all the variety of dates in existence, the "Cadillac of dates" is the Medjool Dates.  Medjool dates are common to the Yuma area, but their history and arrival is an interesting story…
In 1927, the Medjool date palms in Morocco became diseased and began to die off.  Dr. Walter Tennyson Swingle was sent by the U.S. Government to assist and try to save the species.  He brought eleven offshoots back to the United States and were quarantined in Nevada.  Under Dr. Swingle's care, nine of the offshoots survived.  In 1944, the nine offshoots were sent to places in the United States that hosted the warm and arid conditions date palms need to grow, and Yuma was on that list.  The four original dates responsible for the date industry in Yuma are still alive and kicking. 
But why are Medjool Dates so popular? Most dates are a bit dry, but Medjools are unusually moist and contain remarkable levels of vitamins and nutrients, including copper, potassium, vitamins B5 and B6.  They also have high levels of carbohydrates, which means they're good for helping you maintain high level of energy throughout the day. 
Dates are a remarkable fruit and are important to the Yuma Ag industry, just like all the other vegetables grown here.  As long as people need to eat, farmers will continue to keep Agriculture the leading industry in Yuma.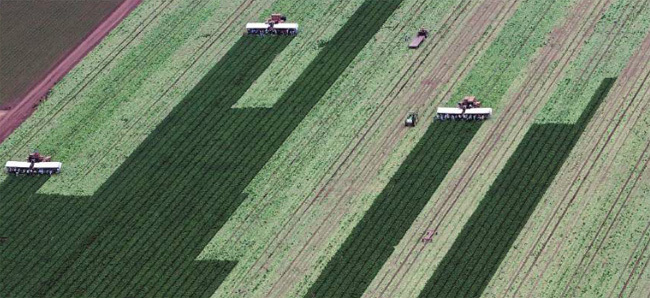 ---
Military
Yuma is a big military town, and proud of it.  In fact, Yuma was named "Arizona's Most Patriotic City" recently. The United States Military has been in Yuma for over 150 years.  Today, we are home to the Yuma Proving Ground and the Marine Corps Air Station – Yuma.  The military is the second largest industry in Yuma.  
MCAS Yuma
It was 1928 when Col. Benjamin F. Fly persuaded the federal government to lease 640 acres of cactus, brush and desert wildlife from Yuma County.  During the summer of 1928, Fly Field was a stopover point for 25 planes in a New York to Los Angeles air race, which brought some attention to the Yuma area.  After the race, Fly Field was used sporadically by private aircraft until 1941 when the U.S. government authorized an expenditure for permanent runways.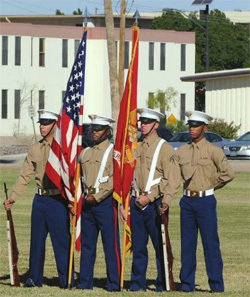 An air base was erected not long after the United States entered World War II.  By early 1943, Yuma Army Air Base began graduating classes of pilots and the base became one of the busiest flying schools in the nation.  Pilots were trained for AT-6 single-engine trainers, T-17 multiengine trainers and B-17 Flying Fortresses. 
Once World War II ended, so did all flight activity and the base was slowly reclaimed by the desert.  Another consequence of the base closing was the steady decline of Yuma's economy.  Local businessmen got together with the Yuma Jaycees and organized the historic endurance flight of the "City of Yuma" airplane.  
Former military pilots Woody Jongward and Bob Woodhouse stayed aloft in a red Aeronca Sedan over Yuma for 47 days, setting the endurance flight record of 1,124 hours of non-stop flying.  This historic flight was to demonstrate Yuma's optimal flying conditions and, hopefully, convince the military to reopen the base. 
On July 7, 1951, the Air Force reactivated the base and he airfield was renamed Vincent Air Force Base in 1956 in memory of Brig. Gen. Clinton D. Vincent, a pioneer of bombing techniques who died in 1955.
The Department of the Navy signed for control of the base on January 1, 1959.  A few days later, Col. L.K. Davis became the first commanding officer of the newly designated Marine Corps Auxiliary Air Station. Then, on July 20, 1962, the designation was changed to Marine Corps Air Station.
MCAS served primarily as a training base, from 1969 until 1987, for pilots assigned to Marine Corps Crew Readiness Training Group 10, flying the F-4 Phantom, A-4 Skyhawk and AV-8A Harrier. In 1978, Yuma became an academic center of excellence for military aviation when Marine Aviation Weapons and Tactics Squadron 1 was commissioned to assist in increasing combat readiness of fleet aviation units.  During Operations Desert Shield and Desert Storm, virtually every Marine Corps fixed-wing squadron that participated, underwent pre-deployment training on Yuma's ranges in the fall of 1990.
To read more about MCAS click here to be redirected to the official US Marine website.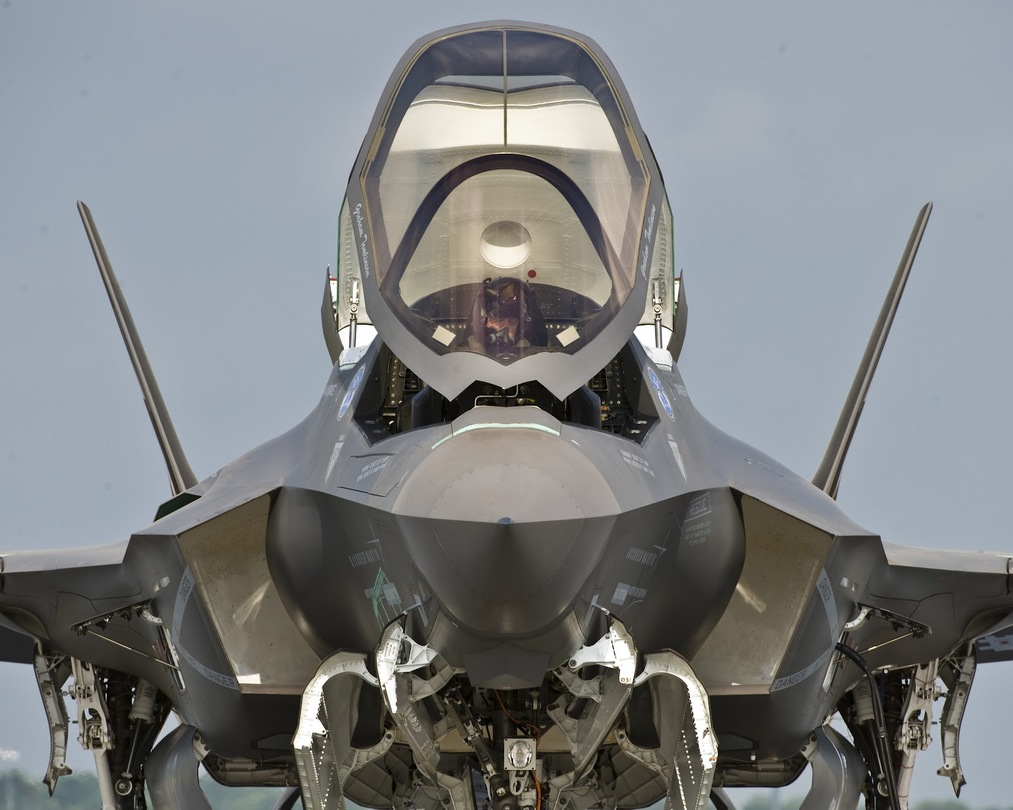 F-35 Joint Strike Fighter 
Yuma Proving Ground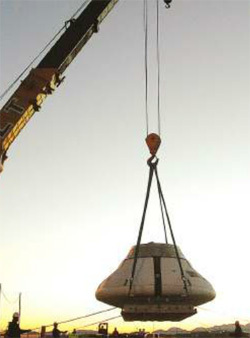 The area that is currently Yuma Proving Ground began as a training site for World War II troops and a test site for combat bridges. Many eventful happenings have occurred at YPG since then.  In 1995, the Military Free Fall School, which trains special forces troops from the nation's military branches in parachuting, relocated from Fort Bragg, N.C., to YPG. 
On the non-military side, General Motors rolled into YPG in 2009 to open the Desert Test Center. YPG has also hosted NASA engineers conducting airdrop tests of the Orion space capsule, the next phase of manned space exploration and follow-up to the space shuttle.
Twice a year, in the fall and the spring, Yuma plays host to Marines who come for WTI (Weapons and Tactics Instructor course).  This specialized training provides training in advanced aviation tactics, techniques and procedures across all type of aircraft being used by our military. 
For more on Yuma Proving Ground, click here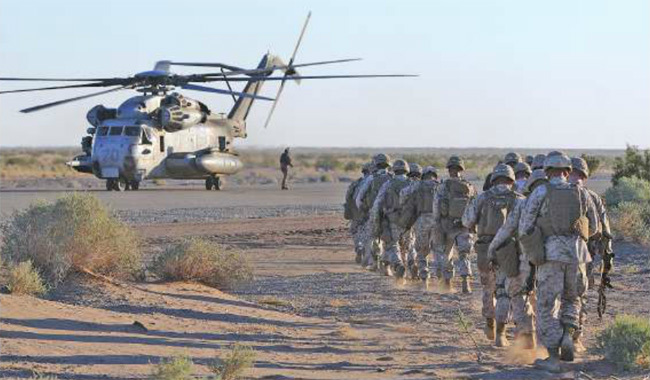 Weapons and Tactics Instruction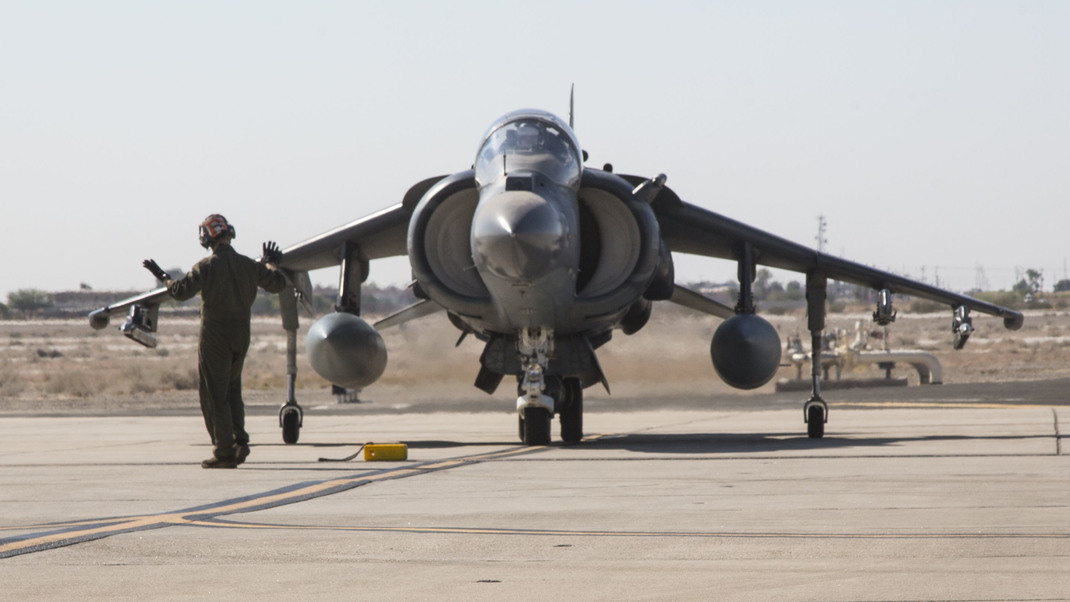 Yuma's year-round flying weather makes MCAS Yuma and YPG perfect for WTI.  The close relationship the military has within the Yuma community allows Marines to train in a realistic urban setting that would not be allowed in other communities. Yuma's military roots are extensive, and those traditions will not be slowing any time soon.  
---
Tourism & Mexican Spending
Tourism is the third biggest industry in Yuma County. Yuma has plenty to offer travelers and tourists alike. But there is no doubt that Yuma's winters are some of the best in the country and draw the majority of visitors between November and Aril every year.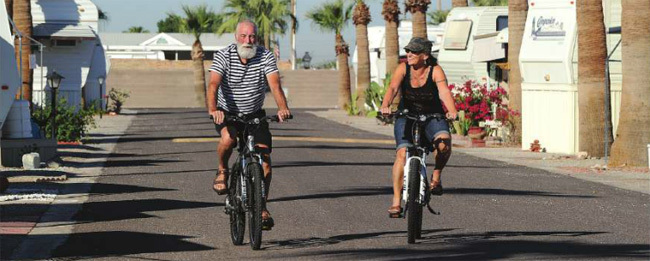 Winter visitors enjoy the Yuma climate and all that it offers
Mexican visitors spend an estimated $2.2 billion on food, clothing, entertainment, and other activities in Yuma County each year, according to a speaker at an economic forum in 2012. That represents more than 6 percent of all taxable sales.  That spending directly supports more than 2,000 local jobs.
During the winter produce season, thousands of people cross the border every day to work in Yuma's fields. Many come back to spend their paychecks here.
For more information on tourism and mexican spending contact Visit Yuma